e-business solutions
Business co-ordination and management services.
Many organisations and businesses are under increasing pressure to boost productivity and to find cheaper and more efficient ways to operate. "Digital disruption", the way new technology capabilities are changing the way we do things, can be either a problem or a benefit to your business, depending on how you approach it.
At eNTITy1 we have been building systems to help people deal with these digital transformation possibilities for over 20 years. We have some very powerful and innovative solutions that can help you to get on top of management issues and make more time and staff resources available to focus on the key service delivery elements of your operations.
From our experience the sorts of benefits that might be expected include:-
Significantly reduced costs and staff time required for daily tasks
More informed management decision making
Increased local management capability and geographically distributed information flows
Reduced time required for acquittal, compliance and reporting functions
Increased staff morale and performance
Much greater flexibility
Greater governance & financial transparency
Contact us to discuss
Web Design and Development
eNTITy1 is a web design, development and hosting company based in Darwin, Northern Territory. We service clients nationwide with our head office in Darwin, NT supported by Victorian representatives located in Melbourne and Bendigo. We can travel if required. No Client is too far and no job too small.
We design and develop custom web solutions for almost any business purpose. Our competent and experienced designers and developers can provide you with complete project coverage from requirements analysis and design through to project development and testing. We have worked with a wide variety of clients including large and small businesses, schools, Governments and sole traders.
Contact us today for a web design or development quote.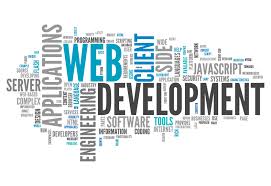 Website and Domain Name Hosting
eNTITy1 offer a variety of hosting solutions for websites of any size. Our solutions are fast, easy to use and affordable. Contact us today or view our hosting section for further information.
We also offer secure website hosting for handling sensitive data such as online credit card transactions.